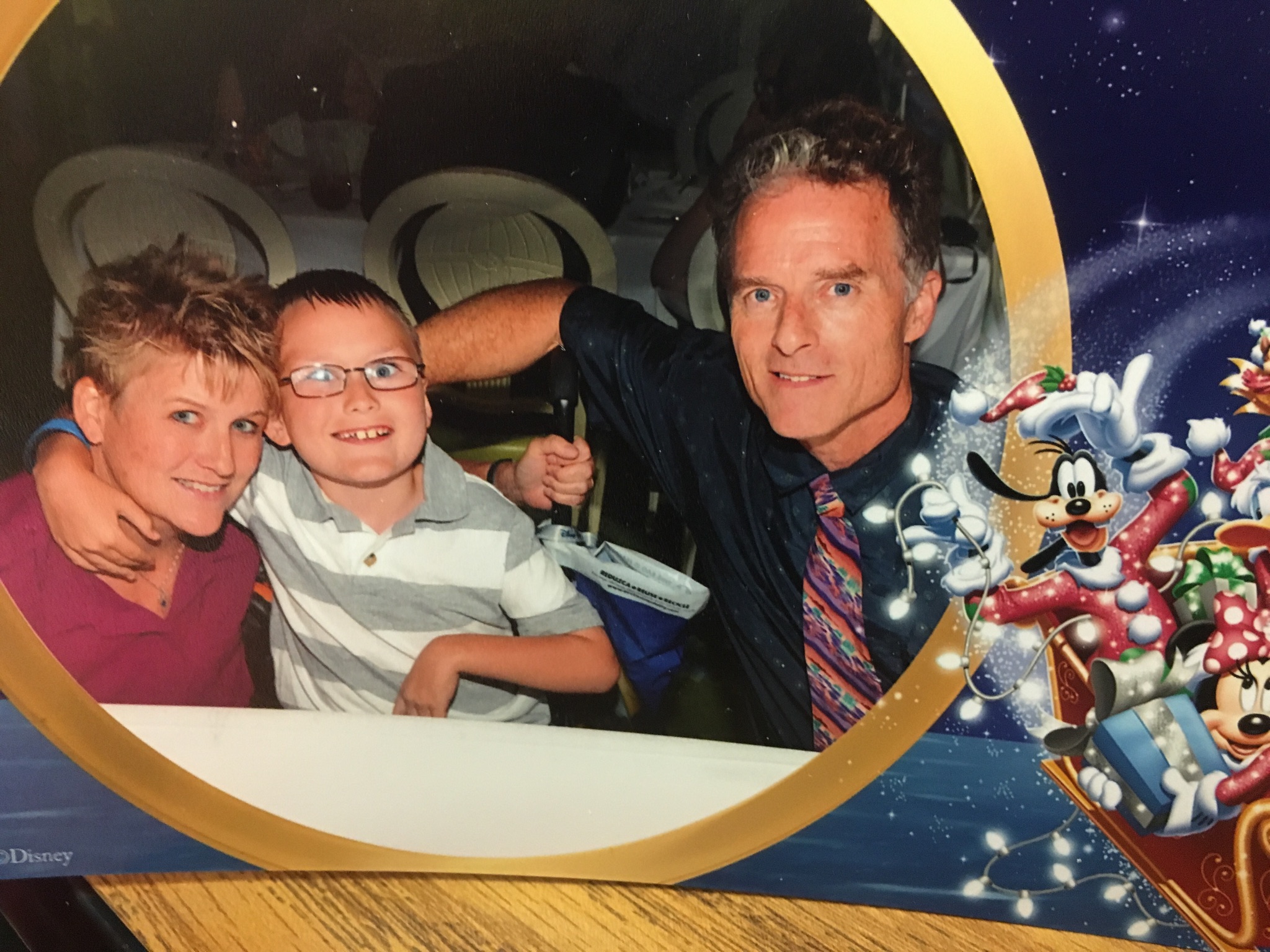 Phil Rizzo grew up in the San Francisco Bay Area. He earned a Bachelor of Science Degree in Aeronautics at San Jose State University and served in the Air Force during the first gulf war.
After the war, he attended Western State University to earn his Colorado Teaching License; and he furthered his studies with Grand Canyon University to earn his Master's Degree in Elementary Education.
Phil has a wife and three children. Two of his children are grown up. His daughter - Chantalle - is 28 years old, married and lives in Boulder, CO. (She and her husband - Eric - are trying to start a ski production business.) His oldest son
is 24 years old and is in a management training program for Ford Motor Credit in South Carolina. His youngest child is 9 years of age and attends a school to help with his "special needs." He loves Disney Cruises as best portrayed by his "school photo."
Phil's hobbies and interests include camping, skiing, and swimming; although, Phil and his family mostly look forward to their annual Disney Cruise and excursions in the Caribbean Ocean.