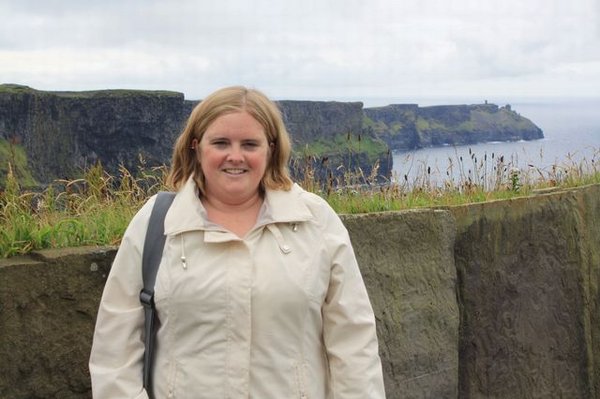 Ms. Akers at the Cliffs of Moher, Ireland
This is Ms. Akers' 13th year in education. She grew up in the South Denver area and moved to Pagosa in August of 2014. She is enjoying the small town living and opportunities that Pagosa has to offer.
Ms. Akers has a BA in Elementary Education (2004) and an MA in Elementary Education (2008) both from the University of Northern Colorado. She has experience working with students from kindergarten to sixth grade. She also has a background in special education and has worked as an early childhood special educator. She enjoys getting to know her students both at the school and out in the community.
On her free time, Ms. Akers enjoys quilting, traveling, hiking, history, sports (Avalanche, Broncos, and Rockies especially) and photography. She has been to 5 of the 7 continents and looks forward to the next adventure.