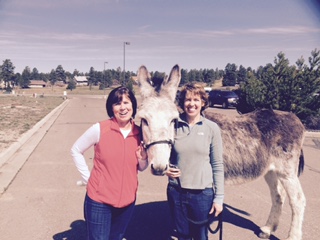 This year begins 21 years of teaching for Lori Kelly. She began her teaching career at a Christian school in Denver. Next, She taught fifth grade for one year on the Jicarilla Apache reservation in Dulce, New Mexico. Mrs. Kelly was hired to teach at Pagosa Springs Elementary in September of 1995. Since coming to Pagosa Springs Elementary she has taught first grade, second grade, a multi-age 1-2 class and kindergarten. She loves being in a community where you can really get to know the kids and their families.
Lori earned her B.A. from Colorado Christian University and her Master's degree from Grand Canyon University. She was raised in Pagosa Springs for most of her life having moved here in the third grade.
She is happily married to Chris Kelly! They have three amazing children: Conner, Samuel and Hope. The Kellys enjoy staying busy with their kids, having fun outdoors, being involved in their church and taking care of their small, wanna-be farm.